This post may include affiliate links and I may earn commission if you make a purchase through these links.
So you're learning about health and wellness in science. You read an article about how to calculate your BMI – wait – calculation…isn't that math? STOP. You can't do math in the middle of a science lesson. Absurd, right? Enter Project Based Learning.
Proponents of Project Based Learning feel that the best kind of learning is cross-curricular learning. Through PBL, learners make connections between reading, writing, math, science and social studies. Do you know who else believes this is a good idea? Kids.
What Does PBL Mean?
Project Based Learning is a teaching method in which students learn by actively engaging in real-world and personally-meaningful assignments. PBL is student-driven and child-led, and fits in well with 'unschooling', 'homeschooling', and many other varieties of schooling.
Why Do We Need PBL?
Children are natural learners, curious about the world around them. The deeply personal connections that happen through Project Based Learning are long lasting. Success in this realm encourages competence and confidence in the learner.
Why is there such a personal connection? Because the student is driving the learning! Engagement is key in learning. When a student is engaged and interested, he learns much easier. This engagement drives the whole process and keeps the student interested for the duration of the project.
PBL is Just Fluff!
Another great thing about PBL is its solid content. Project based learning is different from writing a report after reading a book, or creating a diorama after watching an educational video. Projects developed between teachers and students are multifaceted, detailed endeavors that involve many disciplines.
Just like planning and creating a bridge would involve science, math, geography, reading and writing, projects taken on by children can have similar breadth and depth.
Is it Wise to Let Children Be in Charge of Their Learning?
The answer to this question is a resounding 'YES'! Children have very little agency when it comes to their lives. Adults tell them where to go, when to go, and what to do when they get there. Through PBL, young learners can influence their own learning with the guidance of trusted adults.
Together, the child and adult create a plan to solve a real-world problem. The idea is that the child will 'drive' the project while the adult will guide, making suggestions, edits and decisions as the project moves forward.
What Kind of Projects Work for PBL?
There are many projects through which a child can, with adult guidance, learn a great deal about real-world problems. Here are some ideas.
The Environment
Countless problems currently plague our environment, making environmental issues very interesting to learners. A great question to explore might be how can humans improve the health of bees?
Economics
Money makes the world go 'round, right? It's an integral part of most of our lives, so it matters to children, too. PBL on the question of starting a small business in a poor neighborhood would be very engaging and relevant.
Health and Wellness
Another problem we're facing is a health crisis brought on by obesity – this is an issue for both children and adults. Creating a health fair would be a perfect project for learning more about the many aspects of health and wellness.
Getting Started
The hardest part of any project is knowing where to begin. So just start! Each time you begin anew, both you and your child will be better at the process. Also, get ready to have some FUN through this transformative learning experience!
Love this post? Check out some of the articles below.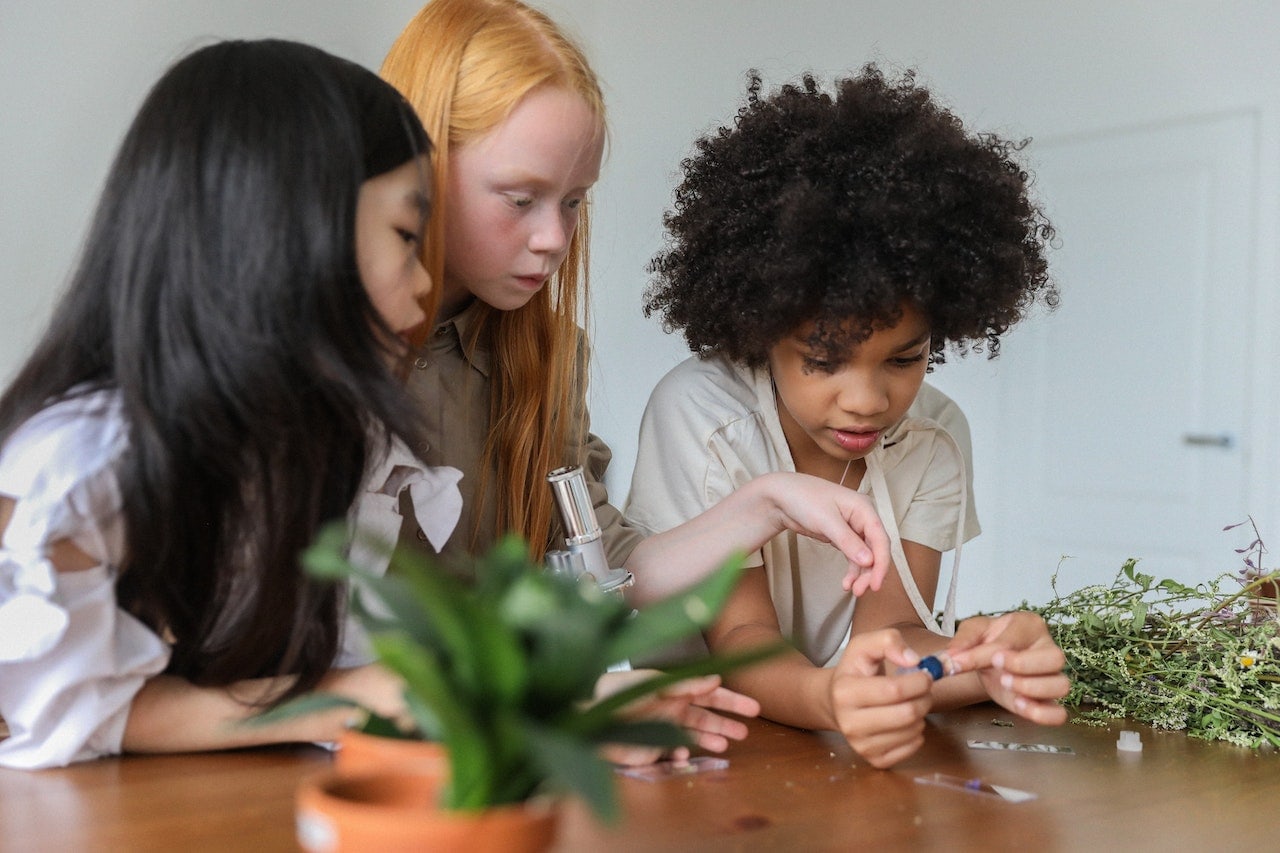 This post may include affiliate links and I may earn commission if you make a purchase through these links. Letting your child lead their learning is not always easy, but it can benefit their development. It allows them to explore and create in their environment and base their learning on interesting things. I'll explain more…