This post may include affiliate links and I may earn commission if you make a purchase through these links.
So we've talked about Project Based Learning in the elementary grades. Great stuff, right? Loads of engagement, cross-curricular connections, and real-world relevance. What about using Project Based Learning with students in middle school and high school? Even. Better.
Creative. Authentic. Using Project Based Learning with older students (maturity, advanced skill level, etc.) is magic. The skills they bring to the table can move PBL forward exponentially.
How Will PBL Look Different With Older Students?
As students grow and mature, their skills do, too! The capabilities of a person at age seventeen versus ten are significant. While the Project Based Learning process is infinitely valuable for students of all ages, older learners bring a lot of extras to the game, fundamentally changing the outcome.
To revisit: the meaning of Project Based Learning is "an authentic performance-assessment task in which students must apply the knowledge and skills learned in class to solve a genuine problem outside the classroom".
What Makes a Good Project?
The 'project' part of PBL is limited only by imagination. What does your student want to learn? What interests does he or she have? Which hobbies does your student enjoy? All of these factors can figure in to choosing a project.
In order to be a good project, it has to be authentic. What is a real problem that's happening in the community? Is the water quality poor? Is there a lack of affordable preschools? Maybe there is a vacant building and a lack of meeting space for older folks or youths.
Creating the Plan
Older students are more capable than younger ones – this is true. But that doesn't mean that high school students can forge ahead with a large, multifaceted project independently. Just like their younger counterparts, older students will require adult guidance and supervision through the PBL process.
This guidance may be a little less hands-on in older students, but it will still be necessary. One thing supervisors may help with is getting the right tools for the job. Middle and high school students should have access to real-world tools in order to participate in PBL. These tools will obviously depend on the type of project, but would include video cameras, spreadsheets, apps and other tech used by industry experts, and more.
What will 'the plan' be? It could include just about anything – but it will not be simple. Although a slide presentation or research paper may be components of this real-world solution to an authentic problem, it will not be the focal point. Though many teachers mistake a 'report' for PBL, that is but one fraction of a final project.
Evaluation: It's All About the SME
Student work should be evaluated against adult standards. We're asking students to solve real-world problems; they must know the criteria for success.
One aspect of evaluation is the SME, or subject matter expert. Whomever the project revolves around (preschoolers getting a new play space, a community getting a riverfront clean-up) is key in evaluating the final product.
The involvement of subject matter experts immediately makes the stakes higher for students involved in Project Based Learning. Having a real, live person who will give verbal feedback is tremendously motivating for students.
Overall Impact of Project Based Learning
When done right, Project Based Learning can be life-changing to a child, no matter the age. Through PBL, students can unlock their passions and awaken a genuine and intrinsic desire for learning. Seeing their impact on the world around them, students become both more competent and more confident.
PBL is a different way to design learning for students. It is non-linear, and can be very 'messy' compared to traditional learning from books and lectures. Is it worth the trouble? Absolutely. Try it and find out for yourself!
Love this post? Check out some of the articles below.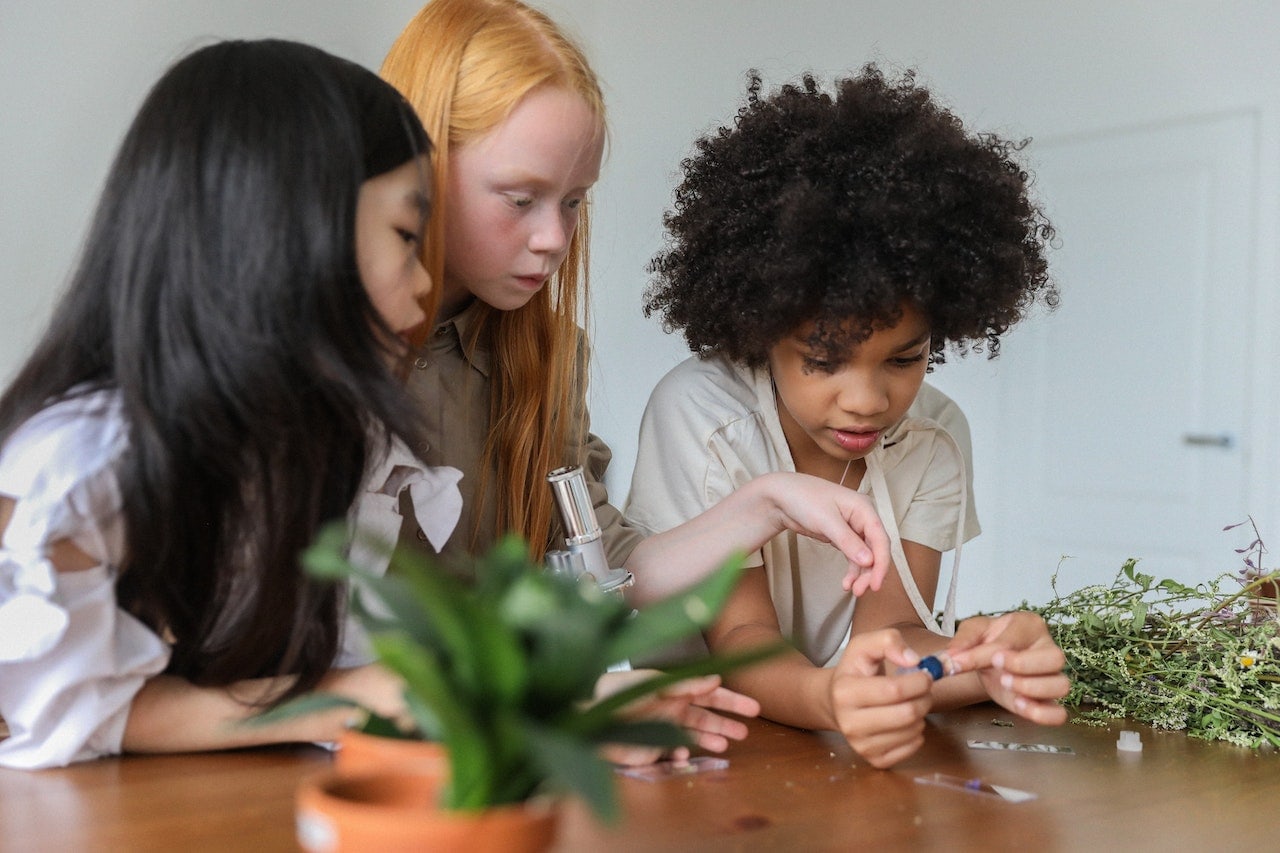 This post may include affiliate links and I may earn commission if you make a purchase through these links. Letting your child lead their learning is not always easy, but it can benefit their development. It allows them to explore and create in their environment and base their learning on interesting things. I'll explain more…