This post may include affiliate links and I may earn commission if you make a purchase through these links.
Everyone is talking about open-ended toys. It's no secret anymore that all toys are NOT created equal.
Everyday you scroll social media and see playrooms full of carefully curated open-ended toys and children playing peacefully.
There are many benefits to open-ended toys and providing our children with open-ended toys should be top of mind. That said, there are some myths surrounding open-ended toys that need to be busted.
3 Open-ended toys myths busted
Myth one: Open-ended toys are an automatic kid magnet.
It seems magical, kids playing by themselves while you prepare dinner? Heck yes!
So you decided open-ended toys are the way to go, invest in some high quality, heirloom toys, and arrange them in the playroom after bedtime.
The next morning, you're so giddy to see their excitement. You envision yourself drinking your coffee hot, while your kiddos frolic in their new play space.
But it's a flop. Your little one doesn't seem to care. They don't know what to do with wooden blocks or a stacking rainbow.
Then comes the doubt. You are wondering what went wrong. You bought the open-ended toys, your little one should be far away in the land of independent play by this point.
The truth is, nothing is wrong.
If a child is used to being entertained by playing with toys that react to them (you push a button and the toy plays music, lights up, or talks to you) then open-ended toys are going to be a shock.
They will likely need some gentle guidance (and a battery operated toy detox) to fully embrace this new way of playing.
Foster your little one's imagination by showing them ways to play with the new toys.
Then step away. Provide plenty of time and space away from you to figure it out.
Myth two: Open-ended toys will stay tidy
No matter how much of a minimalist you are, play is more often messy than tidy.
Children at play are learning how to get along with others, solve problems, inhibit their impulses, and regulate their emotions.
In other words, they are coping, discovering, and processing the world through play.
That is a messy job.
Let them enjoy exploring wildly. At the end of play, make tidying up fun – singing songs, or even better – make it a game.
The tidying process is, unfortunately, a lead by example process for the first few years. Keep in mind children are easily overwhelmed. So a room full of toys can not only inhibit purposeful play, but also create a chaotic experience when trying to tidy up.
Also, in the words of Elsa, learn to "let it gooooooooo."
If one day the mess is not picked up, choose to remember the memories your children are making. All the growth and exciting new things your children experienced through the play. There is no mess that cannot (eventually) be cleaned up.
Myth three: Open-ended toys must be wooden toys
An open-ended toy is one that can be played with in infinitely different ways.
People choose wooden toys mostly because of aesthetics, quality, and sustainability.
Of course, we all wish for one of those Instagram-worthy play rooms filled with high-quality wooden toys that will become family heirlooms.
Reality is, you don't need to ditch every single toy in the house and start from scratch.
This is not the only way to start your journey with open-ended toys.
Start by removing anything broken, or with missing parts, and anything that is battery-operated.
Then, observe your child. What are they drawn to?
Do they love Magnatiles? Awesome! Invest in other building materials like wooden blocks and LEGO.
Are they really into pretend play? Invest in some silks, peg dolls and a simple high quality doll.
Do they need to run, jump and climb? Look into getting a pikler triangle, some stepping stones or a wobbel board.
Starting your open-ended toy journey can seem daunting at first, but it's worth it in the end. Open-ended toys encourage kids to play more independently and for longer periods of time.
Once they have adapted, I promise you'll be able to drink that hot coffee while your kiddos frolic in their new play space.
This article was written in collaboration with Vio Schuster you can follow her on IG @makinghomeinthewoods
Love this post? Check out some of the articles below.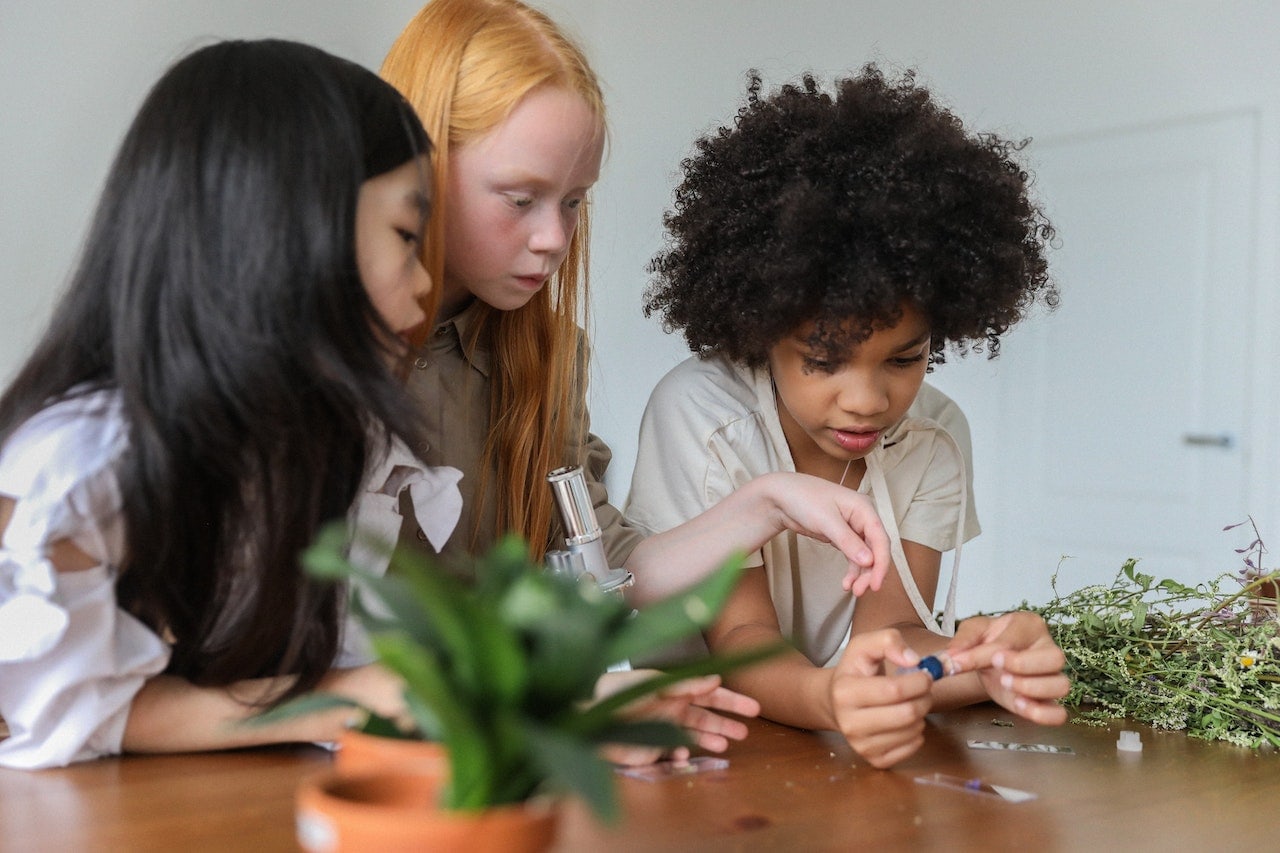 This post may include affiliate links and I may earn commission if you make a purchase through these links. Letting your child lead their learning is not always easy, but it can benefit their development. It allows them to explore and create in their environment and base their learning on interesting things. I'll explain more…