This post may include affiliate links and I may earn commission if you make a purchase through these links.
Wooden toys are great for kids because they don't contain any toxic chemicals and are made with more sustainable materials. Wooden toys used to be significantly more expensive, but now that more companies are focusing on sustainability we are seeing more and more affordable wooden toy options become available.
Very often wooden toys for kids are more open-ended–which means they have more possibilities and are going to encourage more active play.
The Advantage of Wooden Toys for Kids
Wooden toys also have the advantage of being very durable so they can last through multiple play sessions with little to no damage. They're also easy to clean up, which is important when you've got children around!
There are many different types of wooden toys available, so make sure you choose one that's appropriate for your child's age. It's also good to think about what schema or play pattern your child is in when thinking about gift ideas.
Below are some of our favorite wooden toys for kids that you can find on Amazon!
Top Wooden Toys for Kids
Melissa and Doug Unit Blocks: These are an amazing starter set of standard wooden blocks. Every play space should include a set of wooden blocks!
2. Plan Toys Tea Set: This is a beautiful and gender-neutral wooden tea set that is perfect for pretend kitchen play!
3. Wooden Instruments: This set is extremely well made and very reasonably priced for everything you get. I do have to hide the recorder every once in a while.
4. Le Toy Van Play Food: Kitchen play is always a huge hit and for good reason. Children love to pretend to do adult activities like cooking, cleaning, and talking on the phone. This set has a good variety but isn't overwhelming and I love a simple but realistic vibe.
5. CandyLab Toy Vehicles: These retro-inspired cars are a must-have for any vehicle-loving kiddo. Think Matchbox Cars but way cooler. CandyLab have amazing designs like a TACO TRUCK? Hello. They are a good weight and really zoom well. This toy will inspire creative and imaginative play for years.
6. Hape Toy Cars: These cars are very solid and have heavy-duty wooden wheels that hold up well to vrooming and zooming. The holes in the vehicle make it easy for little hands to grasp.
7. Hape Doll House Family: These dollhouse families are a perfect fit for any dollhouse. They are bendable and their feet are big enough so they can stand without falling over.
8. Hape Dollhouse: A dollhouse is a must-have for pretend play–for both girls and boys. This is a nice-sized and reasonably priced dollhouse that holds up well. It's basic enough to be gender-neutral and the details are just enough to spark imagination but not too overwhelming like many of the dollhouses you see listed (cough cough…Barbie Dreamhouse).
9. Guidecraft Rainbow Blocks: Wooden blocks are a must-have playroom toy. These rainbow blocks are an awesome addition to any block set. They can be used to learn about colors and light, as well as for general building. The triangles make the perfect castle top!
10. Le Toy Van Wooden Stackable Animals: Small world play for kids is big. Having animals, trees, houses, and figures gives kids an opportunity to create their own little worlds. These wooden animals are adorable and can stack which is a fun building and fine motor activity.
12. Hape Marble Run: Kids LOVE marble runs. There are so many plastic monstrosities on Amazon so this is a great alternative. It is not only eco-friendly (wood over plastic ALMOST always is), but it allows kids to use pieces to create their own run which encourages creativity and mathematical thinking.
13. KEVA Planks: I know these don't look like much but they are incredible for building and promoting math and engineering skills. KEVA Planks come with cards to suggest builds to get the creative juices flowing but they can also be used to build whatever your little one can come up with!
Love this post? Check out some of the articles below.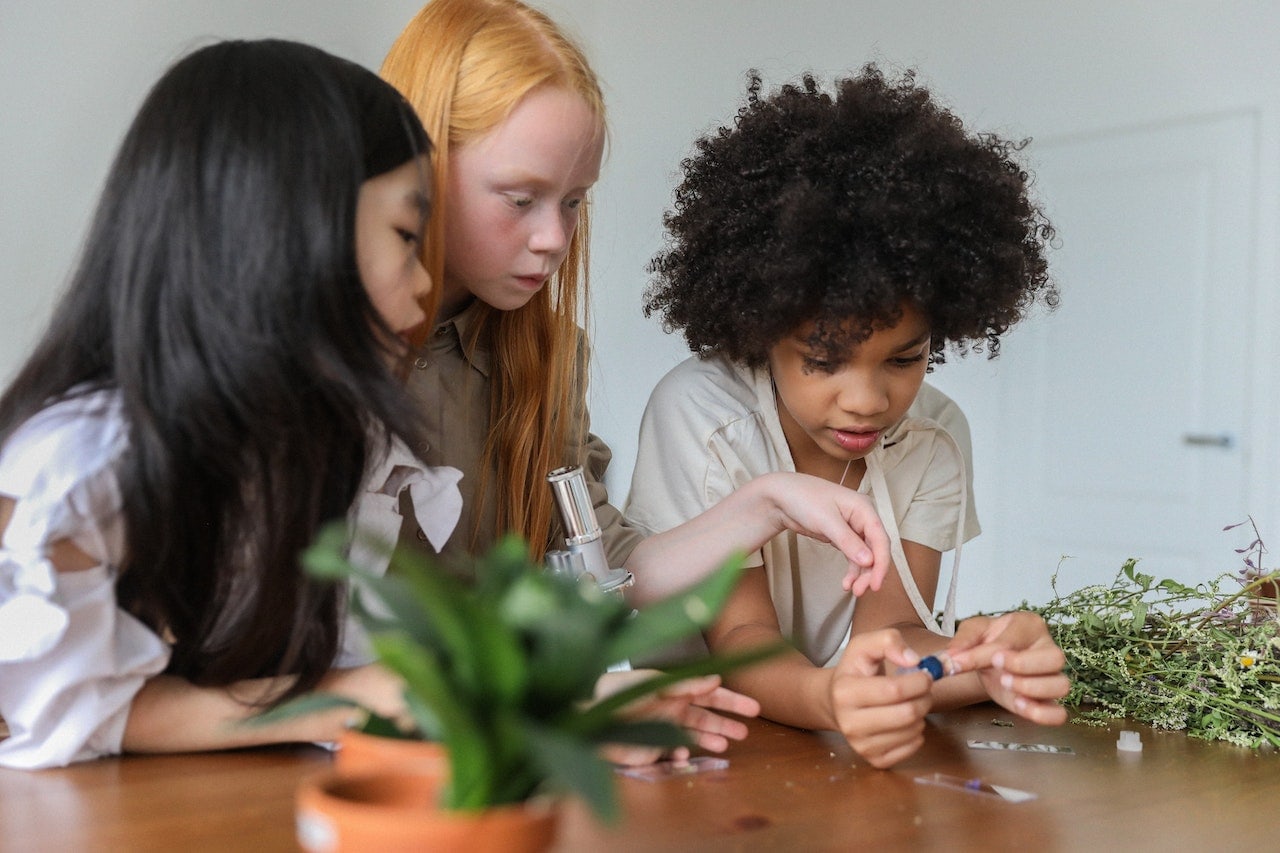 This post may include affiliate links and I may earn commission if you make a purchase through these links. Letting your child lead their learning is not always easy, but it can benefit their development. It allows them to explore and create in their environment and base their learning on interesting things. I'll explain more…