This post may include affiliate links and I may earn commission if you make a purchase through these links.
Subscription boxes can be fun and educational, encouraging play-based learning, which many of us are huge fans of.
When we order subscription boxes, we usually do quarterly ones to rotate through them each month. For example, if you have three different boxes coming quarterly, you can spread them out, so it's one box per month.
Brick Loot
Open-ended play is huge in our house, so building bricks are a staple. If you have a LEGO® lover in the house, this is the box they'll be begging you for. Playing with LEGO® teaches essential problem-solving, communication, and teamwork skills. In addition, your child will put their fine motor skills to the test while having fun and being creative.
What is Brick Loot?
Brick Loot is a brick subscription box founded by Parker Krex when he was 9 years old. Maybe you've seen his videos on YouTube? He started posting when he was just 4! Brick Loot is now a family-operated business that creates, develops, and discovers products that excite LEGO® toy and brick enthusiasts of all ages!
Brick Loot Box subscribers receive a Brick Loot Box every month, and the fun theme and contents are always a surprise. Who doesn't love surprises?! Every box includes exclusive brick sets that they manufacture and design as well as LEGO® products that can't be found in local stores – kids of all ages seriously love this box, and it's a great way to stay away from screens without complaint.
What do you get in the Brick Loot subscription box?
4-8 LEGO Compatible Products each month
Custom LEGO Minifigures
Brick Loot Exclusives in each box
Bonus Digital Building Fun
Retail value of $55+!
Little Global Citizens
Global awareness of children is a core value we hold. If you feel the same way, Little Global Citizens is the subscription box you should try next!
While most subscription boxes are simply a surprise each month, you can order a box in a specific country's theme, which I really liked and found convenient.
These boxes really encourage the kids to explore, which leads us outdoors more often than not! Because our kids love helping in the kitchen, we incorporate Little Global Citizens into our meal plan sometimes, too. Cooking meals from different cultures is a wonderful way to help your children naturally expand their palettes and see what their taste buds enjoy.
Part of a homeschool group or club? They'll be happy to put together a custom package for you!
Country activity guide
Storybook
Craft: Huichol style art
Craft: Calavera (Sugar Skull)
Craft: Frida Kahlo portrait art
Activity: Mexican Inventions Game
Recipe: Mexican Street Food
Sibling boxes are available!
Sensory Theraplay Box
The best toys for developing sensory motor skills and stimulating the senses are in the Sensory Theraplay Box. A licensed occupational therapist curates new goodies monthly to help your child develop sensory motor skills.
You'll find gentle activities encouraging fine-motor development and tools designed for all kids regardless of age or ability level. Everyone deserves an opportunity to explore their world while playing freely.
What I like about this box is that there are always a wide variety of items. Sometimes boxes can get boring if you get similar things month after month, but that isn't an issue with Theraplay.
These toys stimulate the senses, which helps children learn and grow.

Designed for children with autism/sensory needs but suitable for children of all abilities.

A licensed occupational therapist curates each item.
Monti-Kids
Nourish your child's love for independent play with Monti-Kids: the Montessori subscription box kids love.
This box is delivered every three months. You get authentic, heirloom-quality Montessori toys for babies and toddlers, expert tutorials and personal coaching for parents, and access to their exclusive parent community. Sometimes parenting can feel lonely, especially when our parenting styles differ significantly from those around us. Having an online community for like-minded parents is gold.
can select by level or stage of development

designed by Montessori-certified educators.

comes complete with high-quality materials, a parent guide, and access to the online Learning Center
Lovevery
Lovevery is designed by experts for your child's developing brain. Take the guesswork out of researching and spend more time playing with your kids!
for stage-based learning, ages 0-4

toys designed for learning

made with sustainable, organic materials
Mel Science Kits
I love Mel Science Kits because it's educational and fun but also appropriate for older kids. Sometimes it is difficult to find something kids aged 8-14 will be interested in. If it sounds too much like "learning," they may show some resistance.
Fortunately, science is EASY to make fun!
Bonus: Pay for 9 months and get 12 months!
coding

STEM

math

physics

chemistry

medicine
Raddish Kids
Raddish Kids is a fun cooking/baking subscription for kids ages 4-14. We teach our kids basic cooking skills from a young age by letting them explore with stage-appropriate tools. Cooking is a fun family activity because we get to spend time together, and kids are more likely to eat food they help prepare.
One thing I really love about Raddish Kids is that there are three options for this subscription: Cooking Club, Baking Club, or Global Eats.
Wondering which box to get? I highly recommend the "Global Eats Club" – this is fun to pair with Little Global Citizens or Little Passports. You can sign up for a subscription for as little as $ 20 USD per month, making it an affordable option for most families.
3 Illustrated Recipe Guides
Quality Kitchen Tool
Collectibles: a colorful apron patch and 4 table talk cards
Creative Kitchen Project
3 Culinary Skill Lessons
Complete Grocery List
Raddish+: digital access to all clubs, recipes, and more!
Little Passports
One of my favorite subscription boxes, Little Passports helps your little ones travel the world without leaving the house.
Ignite curiosity, explore new places, and celebrate cultures with globally inspired experiences, hands-on art and science activities, and stories for kids ages 3-10.
Who knows? This subscription box may inspire your next international trip!
Choose your theme:
Animals Wild
Space Quest
Early Explorers
World Edition
USA Edition
Science Junior
Science Expeditions
Love this post? Check out some of the articles below.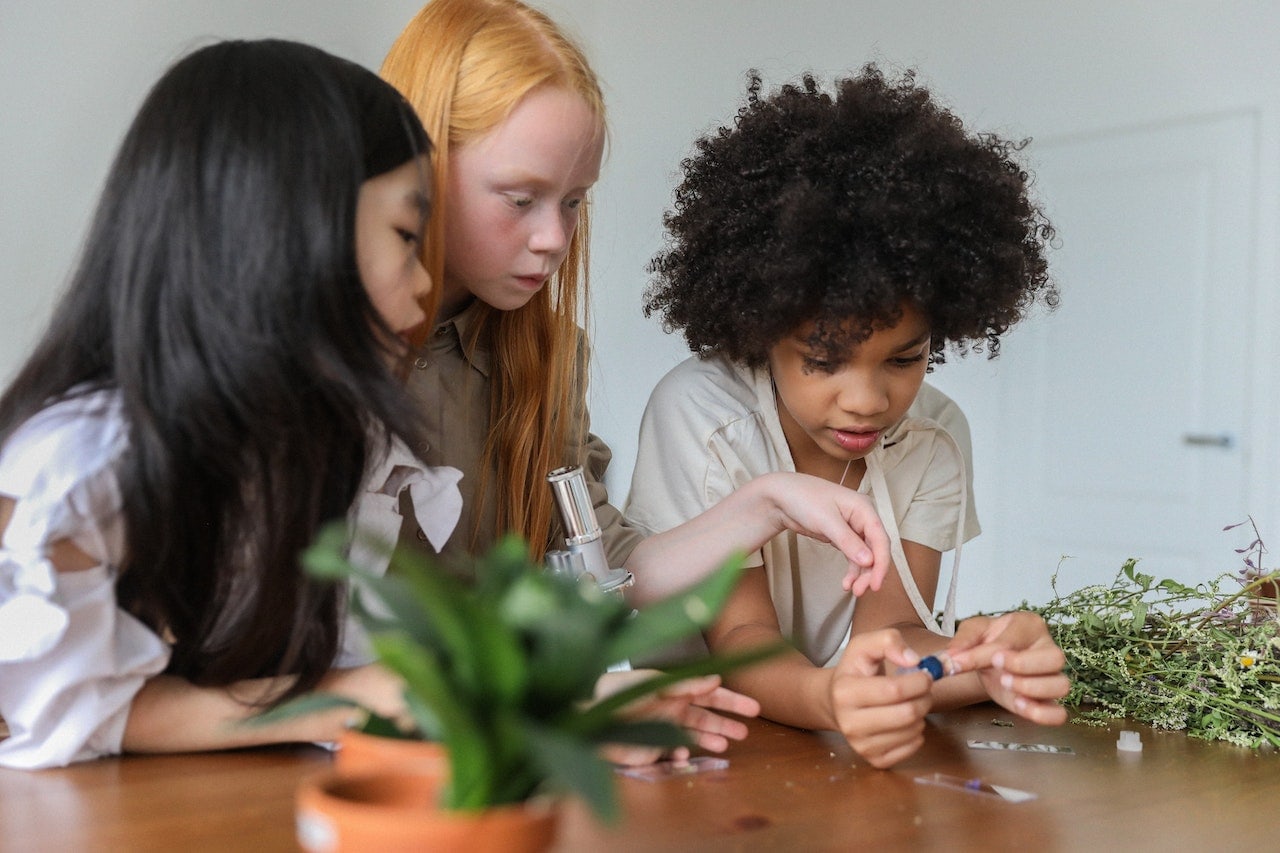 This post may include affiliate links and I may earn commission if you make a purchase through these links. Letting your child lead their learning is not always easy, but it can benefit their development. It allows them to explore and create in their environment and base their learning on interesting things. I'll explain more…