Importance of Art for Kids
This post may include affiliate links and I may earn commission if you make a purchase through these links.
With the shift towards academics in the early years and the rise of Pinterest-worthy crafts, moms often feel they have to be setting up elaborate projects or doing worksheets. Neither of which are really all that helpful in early childhood.
Children need the freedom to create. They need to get messy. Mix colors. Smash play dough. All the things.
Providing them with various art supplies and letting them lead the way is the best way to foster creativity. And not to mention take the pressure off of yourself!
You can present them with inspiration and even lay out specific materials for them to use, but try not to have an end goal in mind.
Art is often something that can be weaved into learning of other content areas too, which is a great way to encourage more holistic learning at home.
10 Must Have Art Supplies for Kids
Tempera paint: We love regular tempera paint for finger painting or using traditional paint brushes, but my kids are obsessed with these paint sticks. These Chunkies from Ooly make painting a little less messy for days when you just aren't up for a full painting extravaganza. Which is most days….
Scissors: Another great tool for building hand strength, coordination, and fine motor skills. I also love that it offers the chance for a little risk taking. My kids like using these scrapbooking ones.
Crayons: Crayons are a staple for kids art supplies. We tend to lean towards beeswax crayons for the bold and vibrant colors. They are also more natural than your standard crayon. Our favorites are the Ooly Brilliant Bee Crayons.
We also recently got these sparkle gel crayons and my kids are OBSESSED. They glide so easily and have a touch of sparkle–so you get the glittery effect, without the glitter….
Play dough: Did you know play dough is an amazing tool for developing hand strength and fine motor skills that are both pre-writing skills?
Little hands benefit so much from this type of manipulating, moulding, squishing, and rolling.
Our newest obsession is The Dough Project. They make 100% all natural play dough out of all non-toxic ingredients. They also have "dough it yourself" kits where they send you all the ingredients, directions and even jars! Hello! This is such an amazing idea for birthday parties.
Easel and paper: I just recently read and shared this great article about how beneficial it is for kids to work on vertical spaces. According to the article, written by a pediatric physical therapist, working on vertical spaces helps with coordination, crossing the midline, pencil grip, posture, core strength among other things.
We have the Hape easel and typically just buy the Melissa and Doug easel paper and then have their regular drawing paper for table work.
Watercolors: My kids really enjoy watercolor paints. I don't know if it's because it involves dipping something in water or what, but they are very different from "regular" paint and therefore we do like to have both options for them. They will routinely ask to do watercolors and this set is beautiful! I'm blaming this on my artist husband.
Oil pastels: Oil pastels are another one of our top kids art supplies. We love these because kids can use their hands to smudge, make finger prints, mix colors and generally get messy creating. They are sort of a mix between painting and drawing. I love the Ooly Twisty Stix because they are much less messy than your average oil pastel.
Colored pencils: My four year old is really starting to get into learning how to write, and he is working on his "pencil grip" so having colored pencils around is now my go to for when he wants to practice "writing" (I despise markers).
Dustless Chalk: Chalk is a staple and these Ooly dustless chalk crayons are awesome because you can use them on a chalkboard, glass, wood or whiteboard! Hello versatility!
Loose parts: We have a bunch of different loose parts that the kids use for arts and child led crafts. We have a stack of wood slices that my kids love to paint and glue things to and I have mason jars of the following:
One day, when I'm feeling brave, I will go live in our art room while my kids are busy creating.
I typically have to just walk by it and look the other way because it's full of half completed projects and markers without tops (told you I despise markers and can't wait to throw them all away).
Any art room must-haves that you find your kids absolutely LOVE?
Love this post? Check out some of the articles below.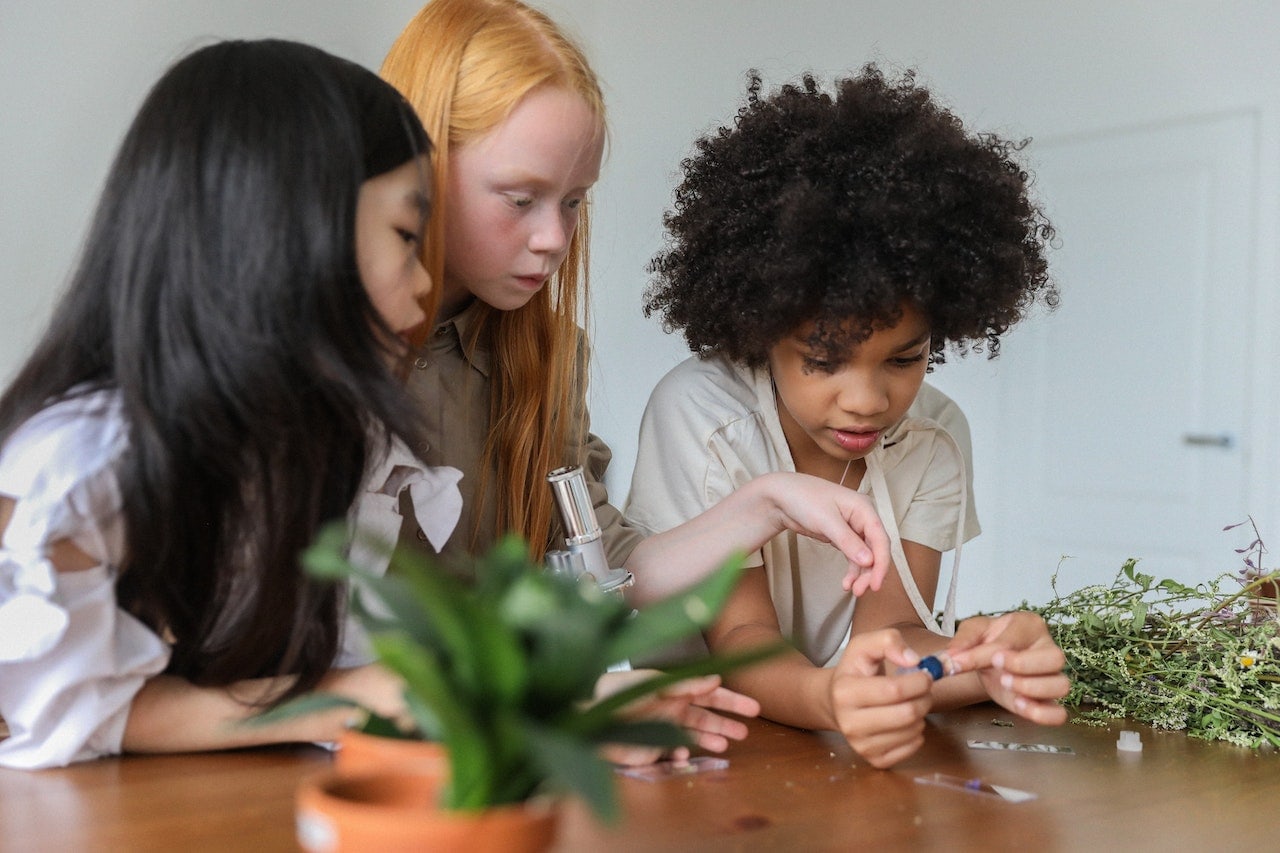 This post may include affiliate links and I may earn commission if you make a purchase through these links. Letting your child lead their learning is not always easy, but it can benefit their development. It allows them to explore and create in their environment and base their learning on interesting things. I'll explain more…